WEDDING
AT SØLYST
At Sølyst, the bridal couple will have a unique and exclusive wedding, where gastronomy and hosting are paramount. Our professional staff takes pride in making our guests feel warmly welcomed. We are there for the bride, groom and guests all the way, from the reception on the red carpet, the welcome in the Garden Room with the beautiful view of the park and Øresund, through dinner in the historic Banquet Hall and at the following wedding party in the adjacent salons.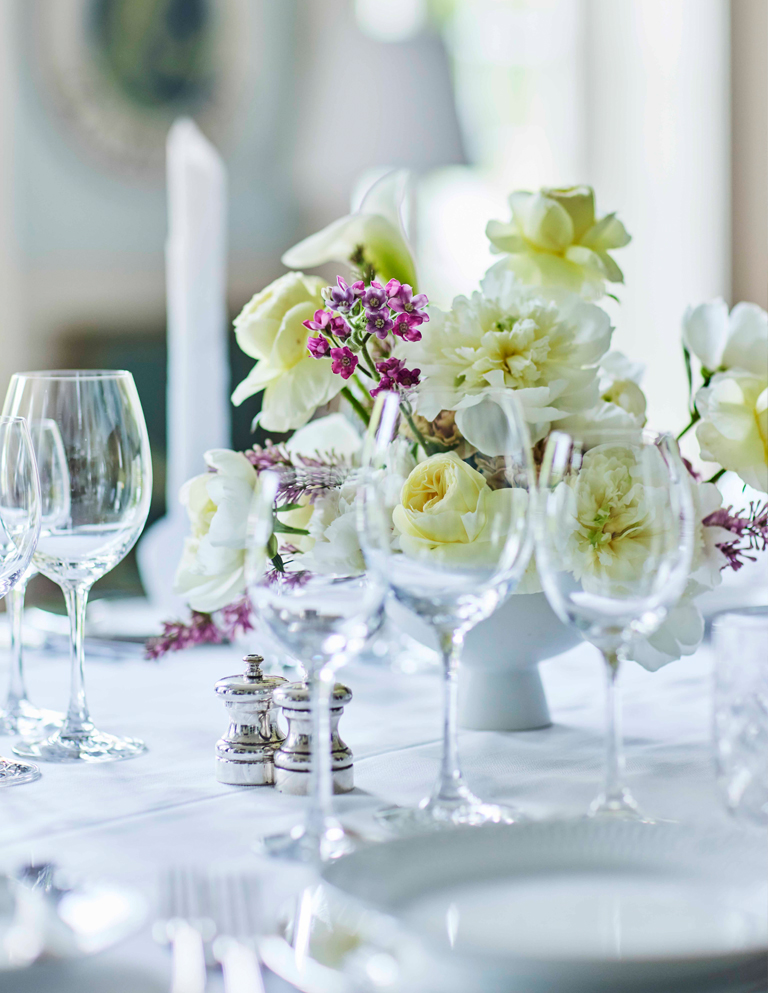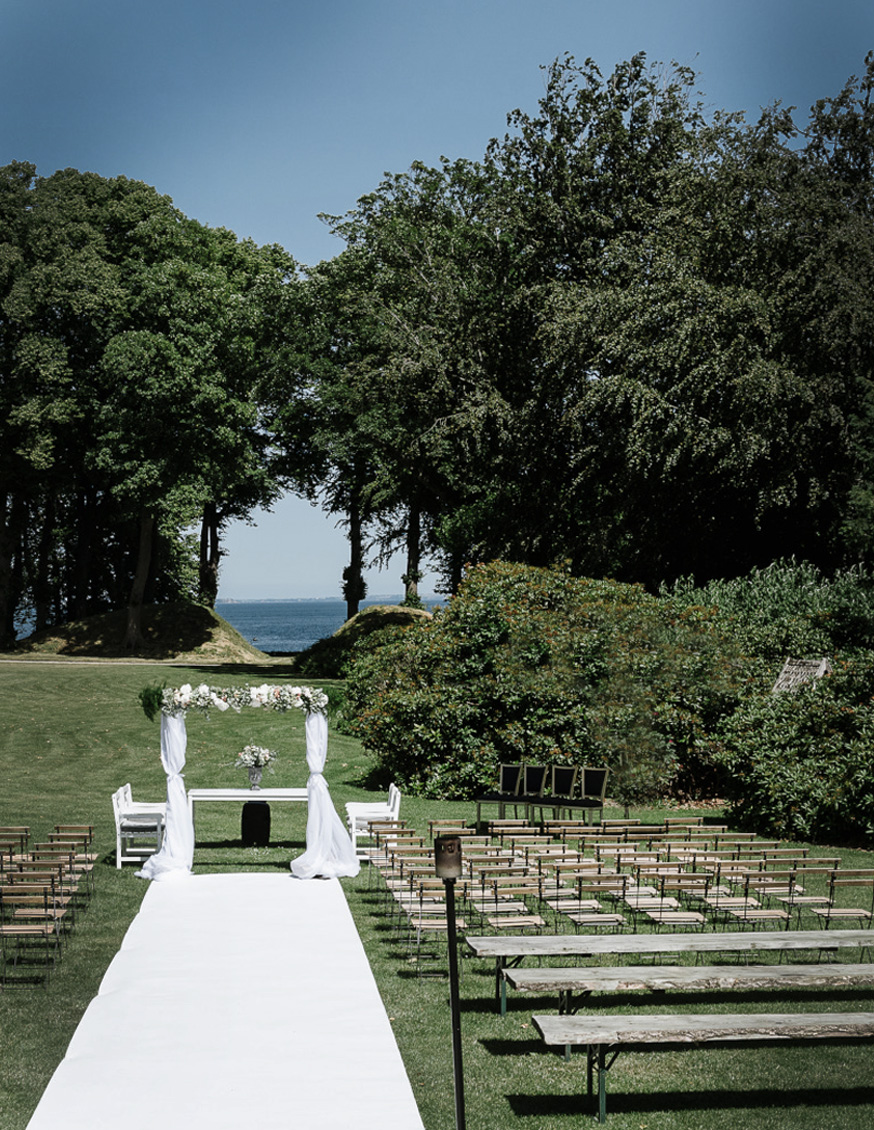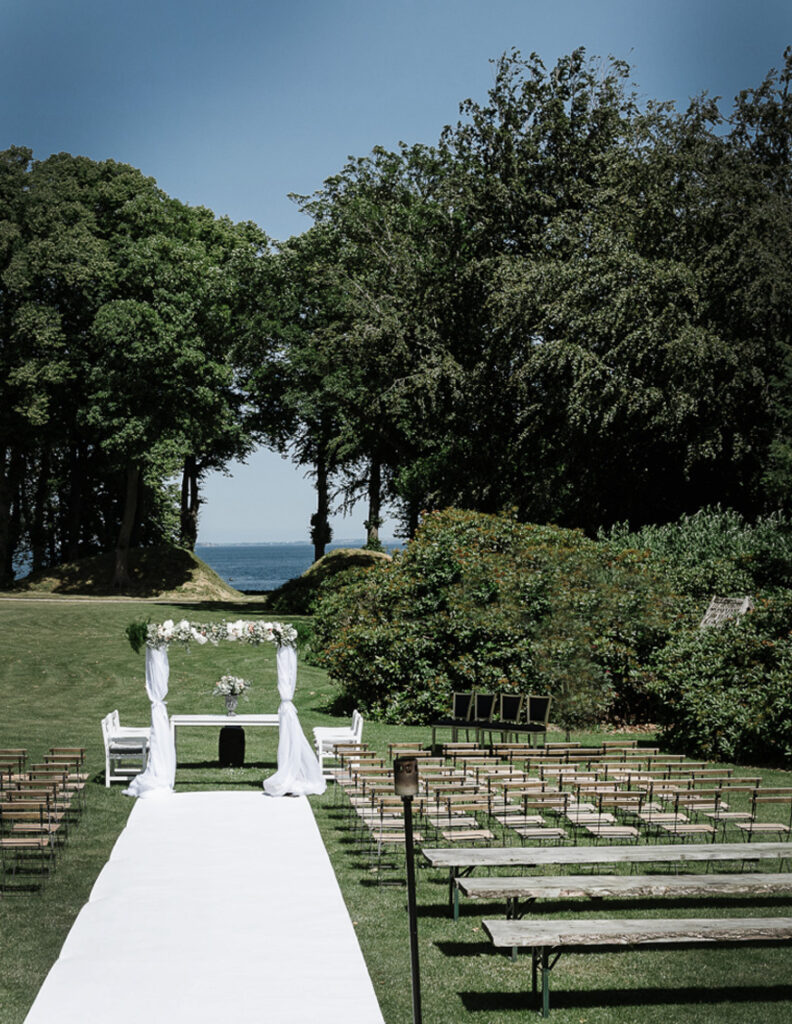 PLANNED TO
THE SMALLEST DETAIL
All weddings are customised down to the smallest detail, so we ensure that the bridal couple gets the day of their dreams. It is possible to get married in the park with the most beautiful view of Øresund or to come to the reception and enjoy the wedding cake while the bride and groom get their pictures taken in the park or on Bellevue beach. It is also possible to shoot at the Royal Shooting Range, enjoying champagne and snacks.
THE GOOD
HOST
We cherish the classic old virtues and take pride in ensuring that our guests get exactly the day they want. As a guest at Sølyst, you may thus expect the highest level of personal service and attention, where nothing is left to chance. We take pride in customising any event, and we plan down to the smallest detail. Because it is precisely the small unforeseen details that make all the difference and that help to deliver the very special party experience that Sølyst is known for. Just let us know what your wishes are, and we will do our utmost to create an unforgettable day!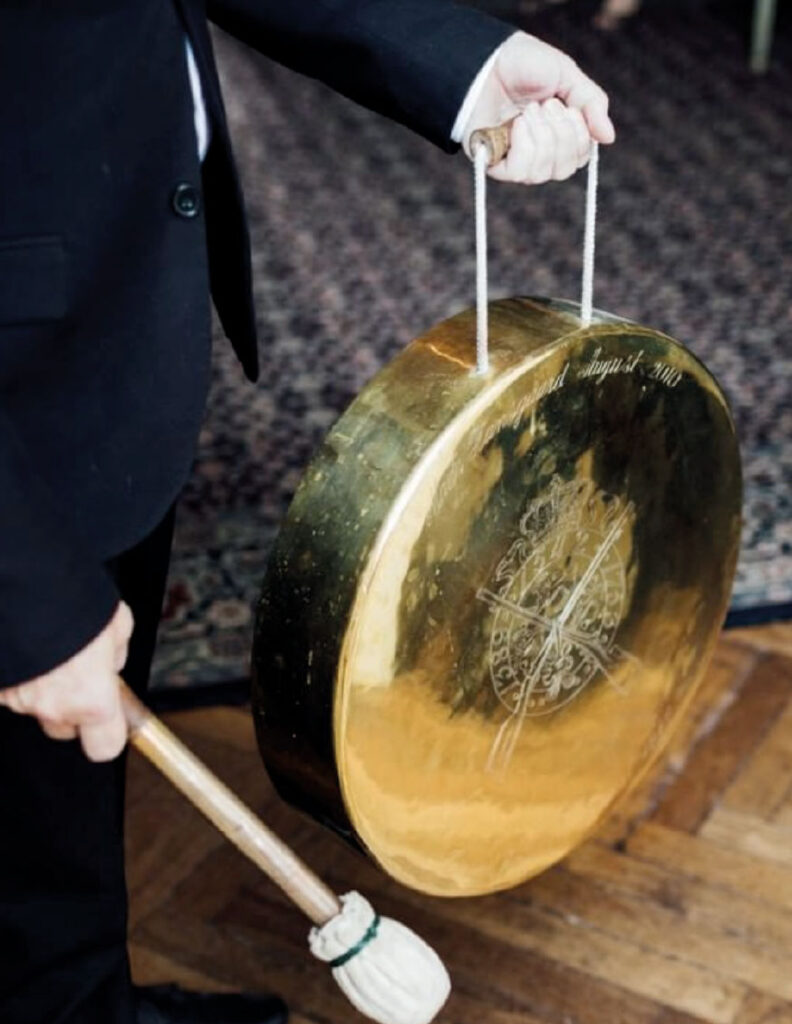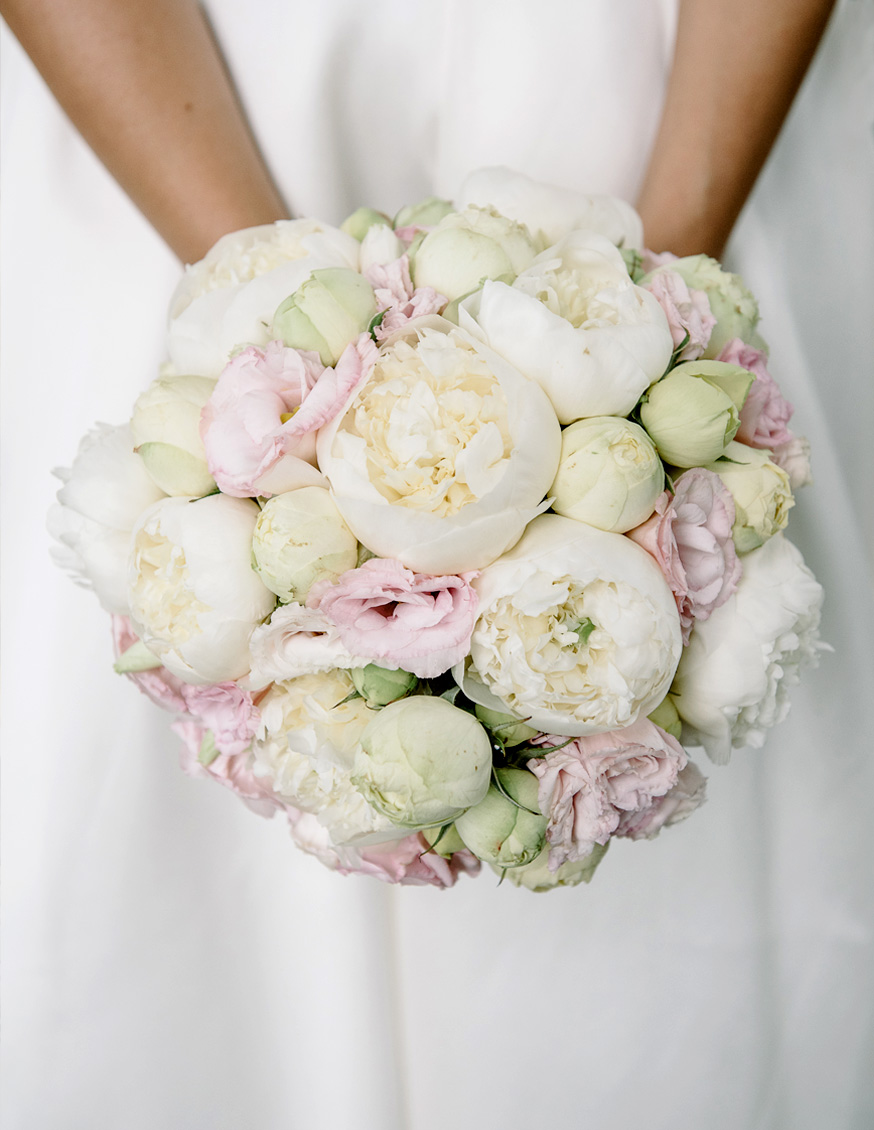 We collaborate with some of Denmark's most talented photographers, pastry chefs, DJs and bands, and make sure to plan and coordinate the day so everything goes perfectly. The possibilities are many, but one thing is certain.
The bride and groom will have an entire mansion of almost 500 square meters for the party of their lives and in a historic setting with the most beautiful views that you as a bridal couple could possibly wish for. The bride and groom decide when the party ends, and whether they might wish to see the beautiful sunrise.